Therapy Consultation & Training
Therapy for Therapists
Living and Loving Your Work
The work of being a therapist or other mental health professional is both rich and rewarding—it is also challenging and demanding. Being able to grow as a professional, develop your work, and maintain perspective without burning out requires a commitment to personal and professional well-being, self-care, and support.
Creative Professional Development
Learn about our services for therapy professionals at Annabelle Coote, Consulting where you can:
Delve into clinical issues and develop innovative interventions
Rekindle inspiration and fire up new excitement for therapy work
Increase sustainable self-care and compassion resilience
Explore creativity and the creative process in therapy
Learn about body-centered theories and techniques
Become more familiar with current influences in therapy such as mindfulness and neurobiology
Therapy for Therapists
When therapists do their own therapy, it supports personal healing and growth, and can be a valuable resource in traveling your own life path. It also makes you a better therapist by increasing awareness of your own core beliefs, relational patterns, and blind spots; it lets you see how they might play out in your work.
As a therapist, you already understand how therapy works and you know a great deal about what does and doesn't work for you. You want support form someone who values your self-awareness, your wisdom, and your willingness to engage in doing your own personal work.
It can be important for therapists to do their own therapy with someone who is a seasoned professional and who can work in a deeply collaborative way.
Most often, therapists seeking therapy with us are paired with our director, Annabelle Coote.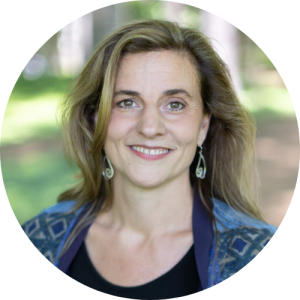 Working with other therapists is very gratifying to me. I love how our mutual efforts are enriched by both similarities and differences in our backgrounds and approaches. When working with other mental health professionals, I am aware that there is some inherent overlap between therapy and supervision or consultation. I recognize the need to navigate this boundary together, keeping our attention on your goals and process
While the focus is on your personal healing or growth, this work invariably makes me a better therapist. I feel humbled to contribute to our profession by supporting others who are also my colleagues.
Therapy for therapists is offered in person in Western Massachusetts and by phone or video conference for therapists who live anywhere in Massachusetts or Vermont.
If you're a therapist and you think working together might be a good fit, please get in touch so we can schedule your free phone consultation.