Good Nights! Sleep Coaching for Infants & Young Children
Being a parent is extremely hard work. Sleep deprivation makes everything even more difficult! We're here to help.
If you've made it to this webpage, we're guessing it's likely you're desperate for some good sleep – maybe just any kind of sleep at this point –for you, your baby or child, the whole family! When you're not getting it, you realize that sleep is truly a precious commodity and that it affects every other part of your life in large measure.
If you're like many families who have sleep difficulties with a baby or young child, you may have read books and blogs, talked to all your mom friends, and gotten advice ranging from one extreme to the other. And yet you still feel stuck, overwhelmed, and wondering if anything can help.
But sleep shouldn't be so hard, right?
On the one hand, sleep is a natural biological process. On the other, it can be really tricky to help your new little one develop sleep patterns and cycles. And then as babies grows, their brains and bodies are changing so fast that as soon as one thing starts to work, they might actually need another.
We provide tailored sleep support for families of babies, toddlers and preschoolers. Our gentle approach takes into consideration the unique needs, desires and personalities of each family and helps you discover what works best for your household to get the essential sleep you all need.
Good Nights! Sleep Coaching
We work with you to make a sleep plan that will work for your family without resorting to cry-it-out or other methods that feel harsh or complicated.
You will learn to identify sleep associations that might be preventing your baby or toddler from developing healthy sleep habits and discover strategies to replace or remove them.
Tired of nursing 3-4 times a night? We can help you learn some gentle methods for night weaning.
We can support you making transitions from family bed to crib, crib to big kid bed or any other changes in sleep environment that you want to do.
We support co-sleeping, breast feeding, and sleep choices that work for your family, and we will help you to evaluate your choices if you have questions about them.
Consultation can take place in person or by phone, with email follow-up.
Sleep & Mental Health
We know that without adequate sleep a person's mental health can really deteriorate. New moms face many challenges that contribute to postpartum complications and addressing the basics of wellbeing can be a really important aspect of support. Sometimes it makes sense to work on this piece with families of young children before addressing other concerns for the mom, parents or family.
Our sleep coaching is provided by a licensed mental health therapist with additional training in sleep coaching. While this particular service is not therapy, you do get the benefit of having the perspective of a professional therapist, which can also be very helpful for moms and families who may need support in figuring out what resources they need to deal with stress or issues that persist even after good sleep is established.
Our sleep specialist, Arin Willey, is a trained Sleep Savvy consultant.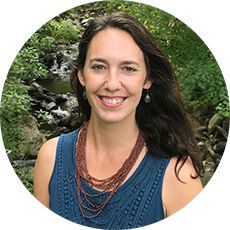 My style is grounded in an attachment style of parenting, the science behind sleep and finding a balance between your needs and your child's needs. I am also a mother of two. So, yes, I have been there! I would love to help you get the support and rest you need to navigate one of most rewarding, but also challenging times of being a parent.
Good Nights! Sleep Coaching Package $330
Initial consultation, in person or phone (1 hour)
A comprehensive sleep plan prepared for you by our sleep coach.
Questionnaire & email follow up to get your plan working smoothly (4 exchanges).
Established client add-on hour ($90)
How it Works
If you're ready to get started with better sleep, we're excited to help.
Complete the brief application below.
We will send you agreement and payment forms and a detailed questionnaire to complete.
Once you have made your payment, we will get in touch to schedule your consultation.
Your sleep coach will review all of the information gathered from your consultation and questionnaire and prepare your unique sleep plan for you.
You implement your plan and tweak it as needed with the support of your sleep coach.
If you need more help, you can book additional support consultations (additional fee).
Learn to love sleep again!!!
Good Nights! Sleep Coaching Application
Ready for better ZZZZZZZs? Get started and receive your customized sleep plan and the support you need to put it into action.