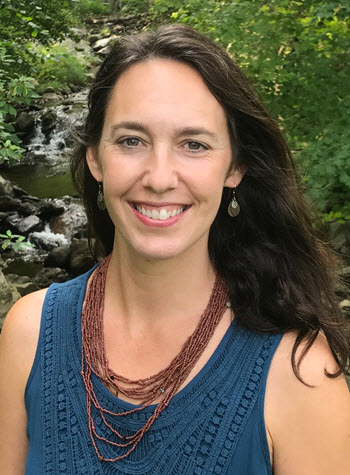 Arin Willey, MA, LMHC, R-DMT
Therapist
Planting Seeds
As a native of the Berkshires, I was influenced by two of the most beloved aspects of the area: the arts and the natural environment. I started dancing at a young age and followed this interest well into my college career where I also discovered a strong desire to be an agent of change by helping people as well as the environment.
I went on to earn my Master's degree with a keen interest in helping others and being active in making the world a better place, one person at a time. I was thrilled to discover a graduate program in Dance/Movement Therapy and Counseling Psychology as it supported my beliefs that the body, mind, and emotions are all connected; and a holistic approach to therapy is the most beneficial.
Deepening Roots
Over the past 10 years, my journey as a therapist has taken many directions and my experiences have been diverse and rich. I developed a particular interest in women's issues through opportunities such as facilitating a women's group at a psychiatric hospital and increasing awareness about sexual assault and treating survivors at a university.
Working with families in crisis at a community mental health taught me the value of meeting people exactly where they are. I learned how getting the right kind of support in a crucial moment can make all the difference for better outcomes in the future, and I often saw hope restored, which was a very rewarding part of this work.
More recently, my work has focused on helping people with high functioning anxiety, trauma, and relationship issues, along with maternal mental health and helping moms get the support they need. My interest in supporting mothers and families has led me to pursue training as a sleep coach to help families with infants, toddlers, and young children. I enjoy supporting my clients as they recognize that they already possess deep wells of resources and learn to develop new ones.
Growth and Expansion
At this point in my career, I love to work with clients who know they are ready for a change and are willing to look deep and work hard in order to make that happen. The process is vastly rewarding, not only for my clients, but also for me as a therapist.
Recognizing how powerful a holistic approach in therapy is, I continue to seek opportunities for professional development and growth and learn about what is effective in helping people do life-changing work.
I believe in treating the whole person: body, mind and spirit. I have found that using creative arts therapies, body-based interventions and mindfulness along with talk therapy leads to the most effective approach to developing and sustaining wellness. I also have found great therapeutic value in nature, gardening and awakening a connection to the earth. I am excited to help others tap into this rich resource for healing.
I am very happy to have returned to the Berkshires, taking advantage of all the area has to offer and enjoying it with my husband and our two young children.
Professional Credentials
BA: Dance and Human Development, emphasis in Ecopsychology, Prescott College, AZ
MA: Dance/Movement Therapy and Counseling Psychology, Antioch University, New England
LMHC: Licensed Mental Health Counselor
R-DMT: Registered Dance/Movement Therapist
Level II Training, Sensorimotor Psychotherapy
Certified Sleep Savvy Infant/toddler Sleep Educator & Consultant