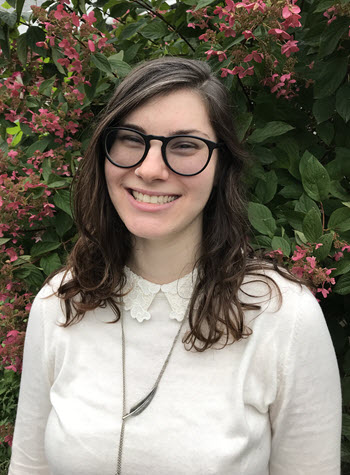 Leanna Greenberg, MS, LMHC
Therapist
Where I Began
In childhood I turned to books. They provided comfort and escape from a reality that was very difficult. When reading, I discovered far off fantastical locations and adventures. Novels took me away and taught me about the richness of my inner world, of thoughts and sensations invisible from the outside. Reading taught me about philosophy, about different ways of living, different ways of having relationships. I became highly observant and curious about why my world was as it was and whether it could ever change.
These reflections laid the groundwork for me to become both introspective and highly attuned to the people around me. These qualities have been invaluable both as a therapist and in building the life that I have, and love, as an adult.
From Kicking and Screaming to Healing and Growing
As a troubled child, I was put into therapy against my will. I hated it. I hated them. I hated everything. But over time, therapy began to work some magic that helped me heal and change. Many of the therapists I have seen in my life have been tremendously helpful and inspiring.
One of my therapists made a dramatic impact on me. She wasn't disrespectful and dismissive the way I experienced other adults at that time. She wasn't authoritarian, but neither was she a push over. She was a woman of integrity, playfulness, and curiosity who wasn't afraid of, intolerant of, or avoidant of the big feelings I was having at the tender age of 13. At that point, I was far from being able to see a future for myself, so it wasn't until later that I realized what an inspiring example she had been for how I wanted to be in the world.
I followed my cerebral tendencies in college, studying psychology and philosophy. In this new environment, I flourished. Somewhere along the way yoga spoke to me. Through yoga, I realized that I wasn't just a mind that had a body, I was in that body, too. My body contained power and resources and love. Yoga wasn't just exercise. It was emotional processing and healing. I began to feel myself being present in myself and the world in a whole new way. My own experience of transformation would come back to me in my career as a therapist in learning about how humans heal, especially from old wounds.
Developing as a Therapist
My first jobs in the field were in very challenging situations, with individuals and families that were deeply struggling. My heart opened further. I learned how to meet people where they are in therapy and to hold compassion for the many and diverse factors that affect people's functioning and wellbeing.
My deepening understanding that the mind doesn't exist separate from the body led to my interest in movement and body based treatments in therapy. I'm especially drawn to the healing power of play and creative expression. I am still a curious and cerebral person, so I continue to be hungry and invested in my personal and professional development.
Professional Credentials
BA: Psychology, Fredonia State College, NY
MS: Mental Health Counseling, State University of New York, Albany, NY
LMHC: Licensed Mental Health Counselor (MA & NY)
Level I Training, Sensorimotor Psychotherapy (in process)
Yoga Teacher Training (200 hour)